Humble Beginnings
---
West Allis, Wisconsin, 1938: This is where it all started. While we've since expanded to three total locations with much larger square footage than our first digs, we pay homage to our early roots and remain humble in our day-to-day operations.
Building a Foundation
---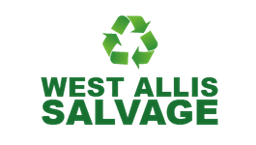 West Allis Salvage
Opened in 1938, West Allis Salvage started as a small metal scrap yard. Open to the public, this location served residential customers with door trade, such as certain types of recyclable metals.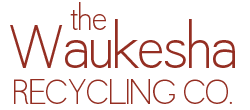 The Waukesha Recycling Co.
In 1998, The Waukesha Recycling Company was opened as a second location for metals door trade and the ability to get serious about scrap paper. It did so well a 15,000 sq. ft. expansion was required in 2004.
Family Values
---
We bleed family values. Founded by Donald Rehberg, Allied Resource Recovery is now three generations deep into a family legacy invested in conservancy. Assisting in the development of economical viable green initiatives has always been, and will continue to be, our mission towards a zero-waste world.
We're In This Together
---
ARR's vision is to be consistently recognized as a steward of sustainability, improving the environment through the communities in which we do business, with a daily dedication to anticipating the needs of tomorrow using the economical foundation upon which we've built our reputation.
Our Key To Success
---
Business isn't a self-sustainable force, no matter the industry. We have thrived for 80 years because of our dedication to our customers. With friendly and knowledgeable staff, we remain committed to serving our customers for a positive recycling experience.
Sustainable Solutions
---
We raise the bar in waste management, bringing real results towards reducing our carbon footprint.
Community Driven
---
Being Wisconsin's leader in recycling means we have a focus on the communities in which we operate.